XGS-PON
Backhaul and Access XGS-PON solutions from Venko Networks cover a wide range of applications through virtualization, hardware and software desagregation, using modern SDN (Software DefinedNetworking) concepts.
With a SFP+ hot-pluggable XGS-PON OLT (Optical Line Terminal) it is possible to transform switches and roteadores with SFP+ ports into an XGS-PON OLT, delivering high performance to B2B and B2C services.
A remote and centralized SDN-based Management tool, ready to OLT virtualization (vOLT) provides friendly and carrier grade management of distributed OLTs and ONUs.
ONTs (Optical Networking Terminal) are available in a family of equipment with 10 GE ports, 2.SGE, ONU SFP+ stick, including IEEE 1588v2/Sync-E support for mobile backhaul applications. Both GPON com XGS-PON can share the same fiber infrastructure using WDM1r passive mux.
Distributed OLT & Virtual OLT
XGS-PON Microplug allows Service Providers and Telcos to implement symmetrical 10Gbps services using current switches or routers. By eliminating the need of specific XGS-PON chassi and use of existing infrastructure, it is possible to implement several PON ports in the vicinity of end customers.

B2B Access & Backhaul
Use XGS-PON network to deliver B2B services at a much competitive price than Active Ethernet (EDD, aggregation switch, etc.). Share the current fiber using GPON and provide up to symmetrical 10 Gbps services.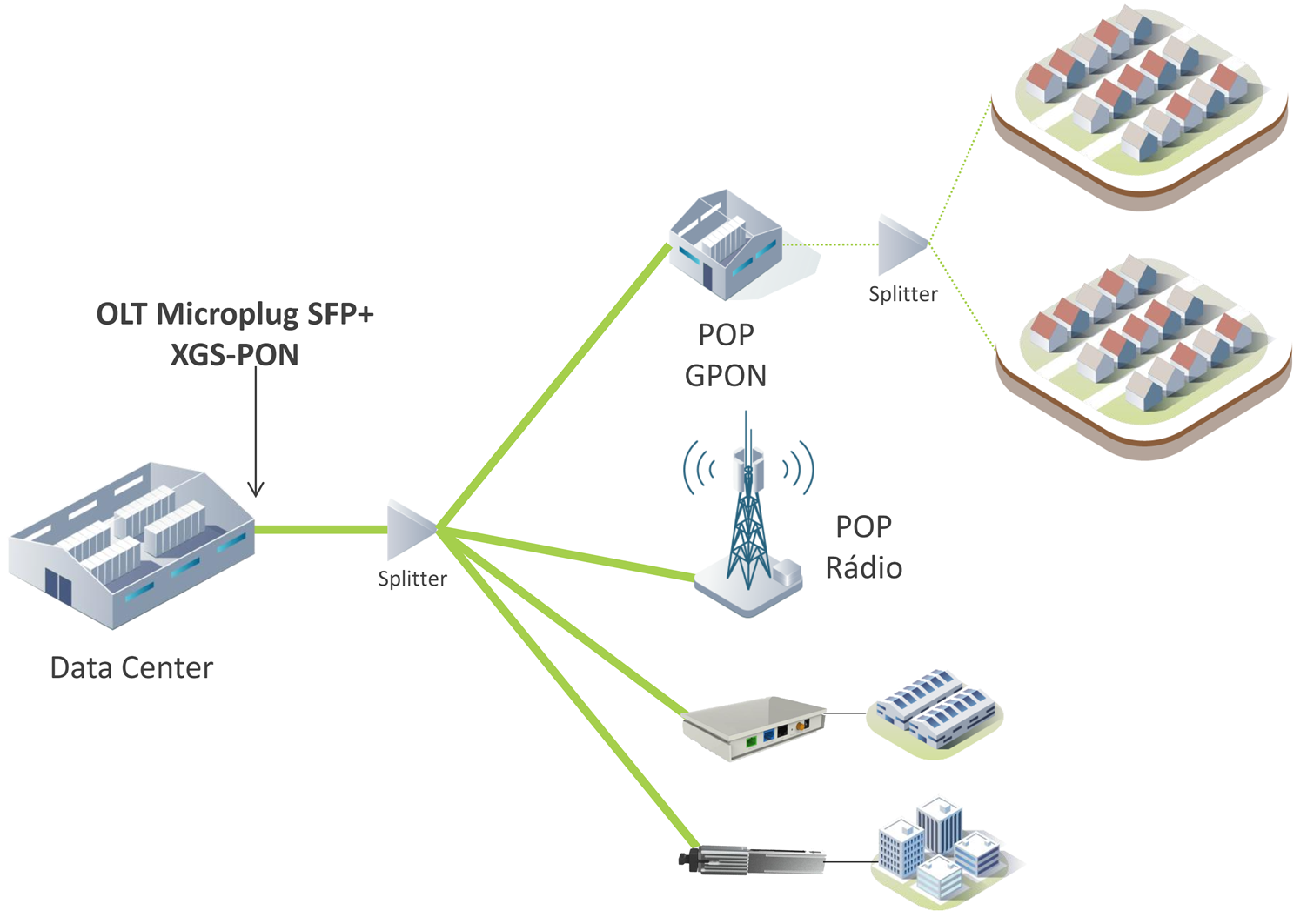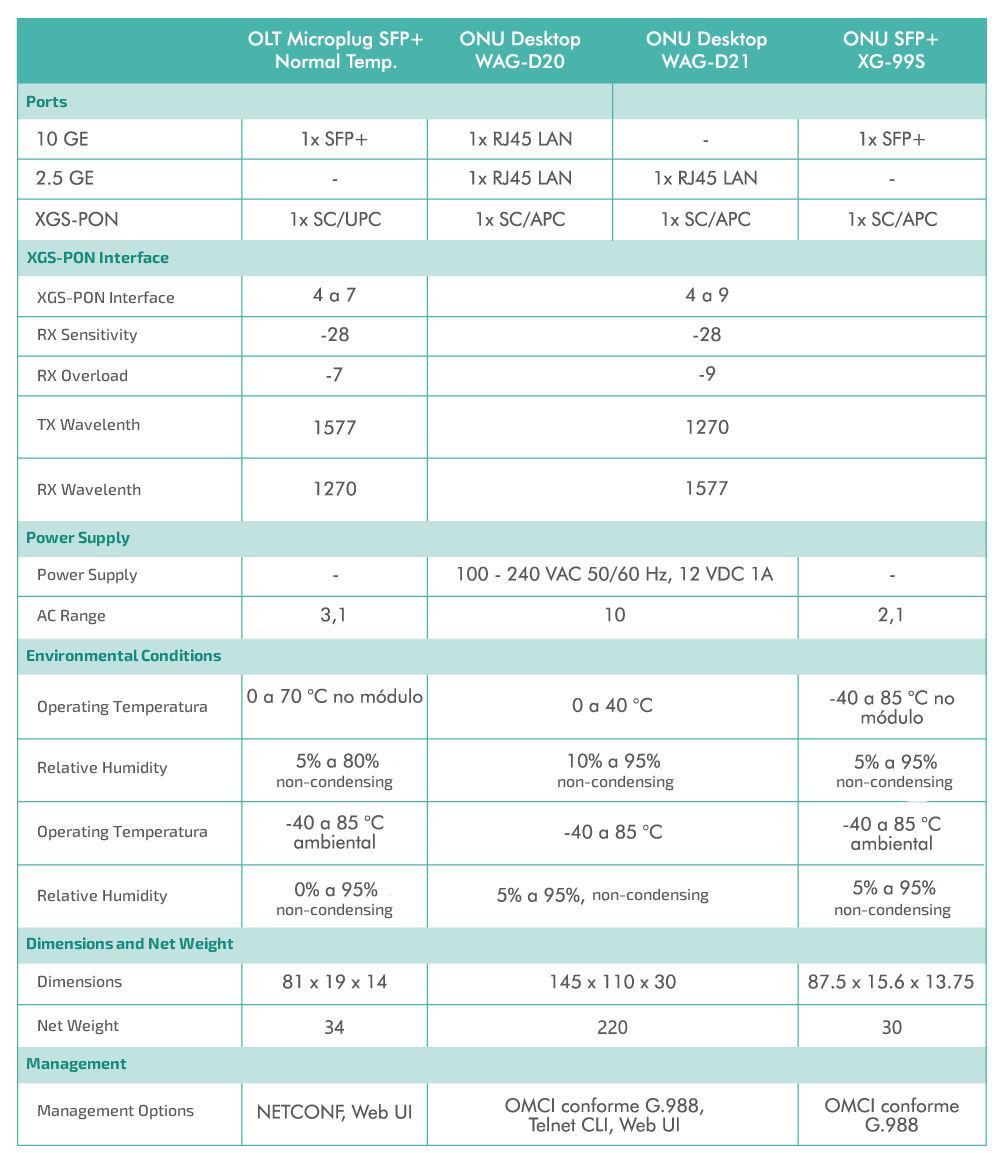 Interfaces LAN
lO GE LAN: 802.3u, 802.3ab, 802.3bz, 802.3an, auto-negotiation and manual configuration
l00M/1000M/2.5G/ 5G/ l0GBaseT; Half-duplex and full-duplex operation for l00/1000BaseT; MDI/MDIX auto-detection fo l00/1000BaseT
2.5GE LAN : IEEE 80 2.3, 802.3u, 802.3ab, auto-negotiation and manual configuration for l00M/1000M/2.5G; Half-duplex and full-duplex operation for l00/1000BaseT; auto-detection MDI/MDIX for l00/1000BaseT
Functionalities and Protocols
XGS-PON: ITU-T G .980 7 and G.988
Remote firmware download over OMCI, including activation and restart
MTU maximum size of 9.000 bytes
VLAN tagging, detagging and translation
VLAN Stacking QinQ - IEEE 802.lad
QoS based on 802.lp and 802.lq
802.lp based on DSCP / ToS
DHCP option 82 relay agent
IEEE 802.lx Authentication